More articles
When all's change in the world, how do you nurture, retain and grow a company culture?
06 September, 2022
Culture is one of the most intangible, yet fundamental, parts of a company. It's hard to define, but when it's right it is deeply felt.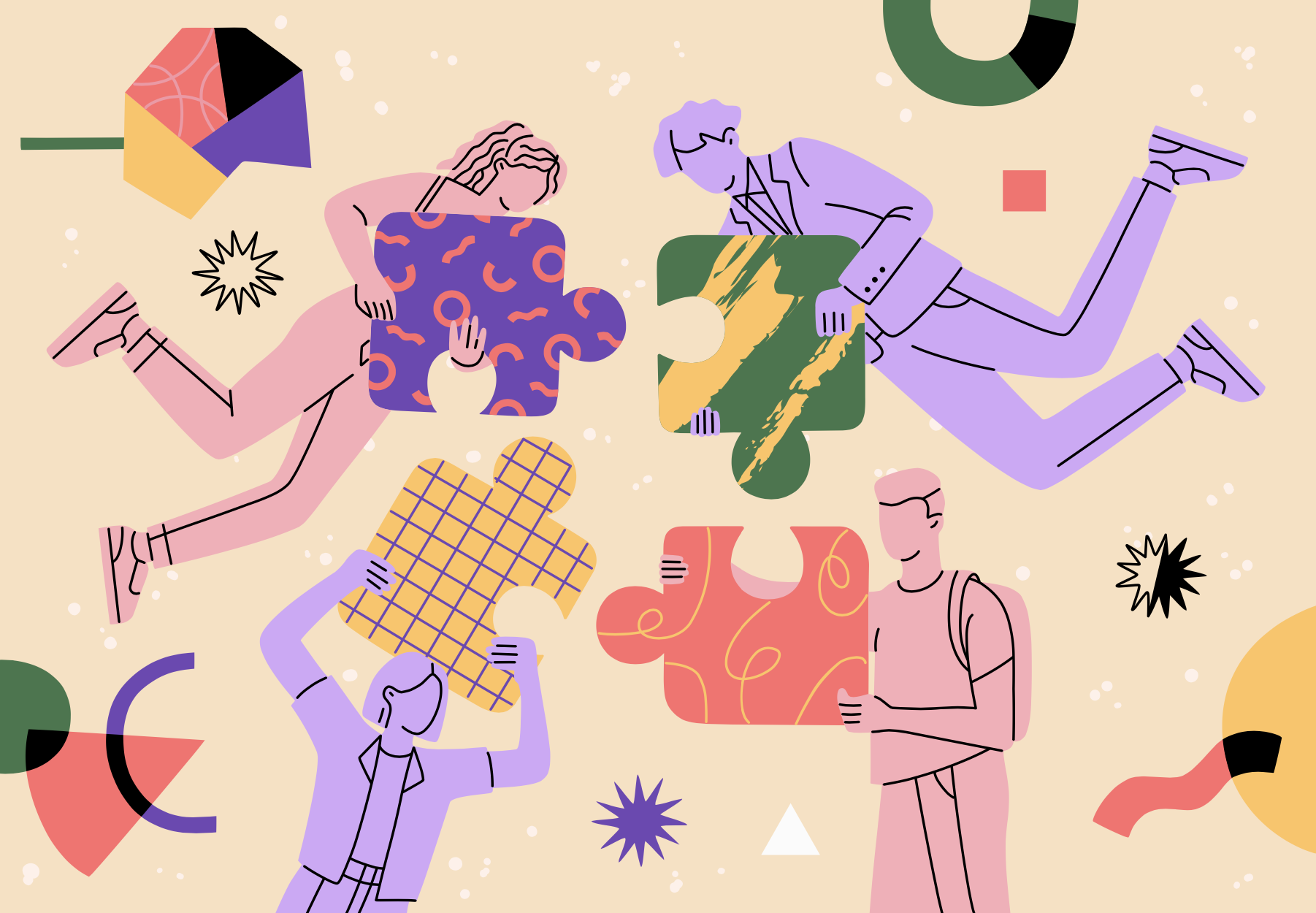 Over three months ago we announced our merger with Isle Interactive, fusing market-leading creativity with deep technical expertise, enabling us to broaden and strengthen our offering.
It was an exciting time for KISS, with hours of hard work going on behind the scenes to join the companies in all the technical ways. While we were ticking that list, our energies focused on preserving and building our collective culture, to create the people-first agency we aspired to be. The post-pandemic world of flexible hybrid working, a growing team, combined with a new home in central Cambridge, served us a one-off opportunity to foster something truly special.
Culture is one of the most intangible, yet fundamental, parts of a company. It's hard to define, but when it's right it is deeply felt. Our recent survey results indicate so far, so good and whilst it's still early days, here's a snapshot of what we've learnt:
Culture can't be imposed from the top down.
You've got to grow it from the grassroots up. Talk to everyone, new recruits, long time staff members. Find out where the energy is and encourage it. Enable it. Put resource – time and money – behind it. Internal projects with people from multiple teams across the company can be tricky to navigate but often supercharge working relationships. The path of least resistance is not always the best, so walk it together. When a culture accommodates different perspectives and enables expression, it's to be celebrated.
The way to people's hearts is to bring joy in easy ways.
Weekly breakfast. Plenty of snacks. Good coffee. Lunch provision. Cold beers. The kitchen is the heart of a home, so it should be the heart of the company's home too. The "fancy a cuppa?", the midweek doughnuts, the pint at the local, the pizza bribe for the GDPR session, the quarterly meal out, the agency 'learn how to row' day packed with energising snacks. There's a reason food and drink are the most potent social tool in the world – it's how we energise, enjoy, soothe and care for each other. Generate opportunities for people to harness the power of good food and drink. If all else fails, at least no one is hangry.
Flexibility – the new way of working.
It's no surprise that the pandemic changed the way we all work – and it had a huge impact on office workers. The 9-5 in the office five days a week just won't cut it these days and adopting a hybrid working model is vital in keeping employees on side, and in helping to build a vibrant working culture. Trust is the bedrock.
Try and fail.
Sometimes when building culture, something that seems like a great idea won't stick. That's not a failure – that's a learning. Senior leadership don't have to be seen to never put a foot wrong – in fact, that's alienating, unrealistic and discourages ambition. Let people see the attempts and the good faith. Culture is something you do together, so it works both ways. Try one of the more unusual suggestions, and don't get frustrated when something you thought was straightforward doesn't work. Learn from the process together and embrace mutual respect.
And listen – to your employees, to your clients, it all helps to build culture, which requires continual investment of time, energy and resource. It's unquantifiable and yet in every single thing we do. But it's made up of a thousand small actions, every day. Do them deliberately and do them often and see what happens. We're on a journey to build and maintain our company culture – it won't happen overnight but we're heading in the right direction. Whenever you join a company it has the potential to be the one job that changes your life trajectory. We don't think it's audacious for people to have the time of their career with us. If you like the sound of what we're doing here, why not give us a shout? We're always on the lookout for talented new people to join our team.
---
You may be interested in