More articles
We love old tech and design classics but there's at least one exception: your Content Management System
04 July, 2023
We all have our favourite old technology that we can't bear to part with.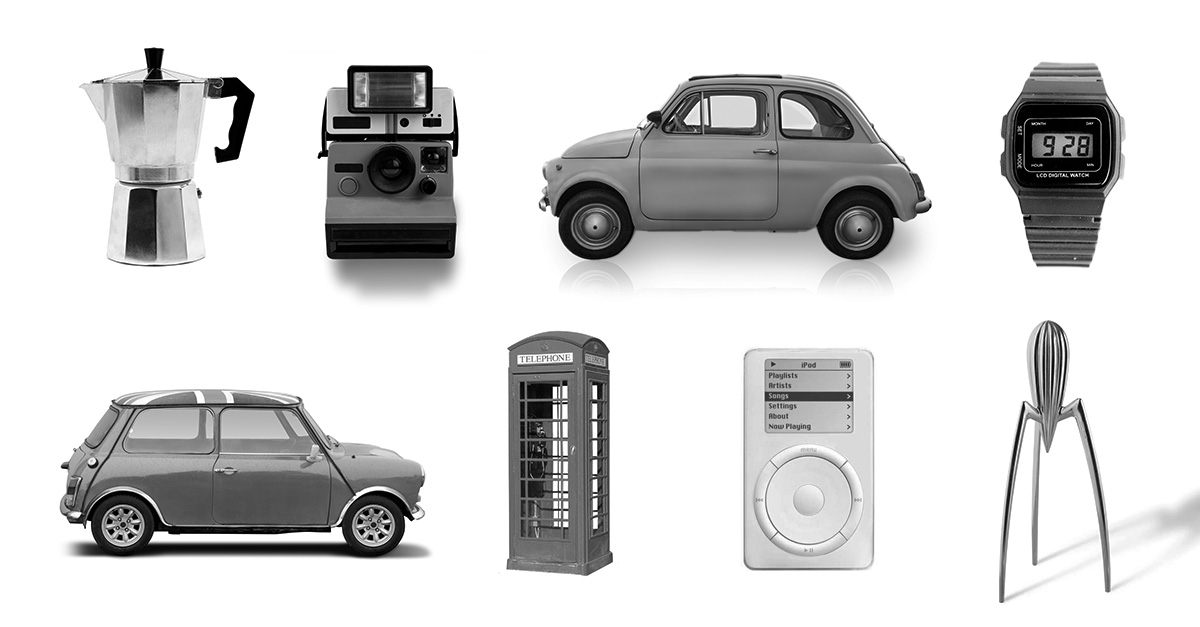 One of my daughters has recently fallen back in love with her old Nintendo DS and a 16-year-old I know recently bought a Casio digital watch – the postage cost more than the watch! My 14-year-old bought her friend an original Polaroid camera for her birthday in May, and at home we have a fully manual Italian coffee machine designed in 1948. Like an original Fiat 500 it's noisy, unreliable and downright dangerous, but it's also a design classic we love that's in constant use and still going strong. Sue, our deputy MD, is often seen driving her Morris Minor – but she freely admits that when it's time for a long drive or in an emergency, she drives a newer, more reliable car.
There's always an exception! Don't run an old Content Management System (CMS) - or you'll risk your site security.
Like classic technology, you get comfortable with the way your website works today and how you update web content in the CMS. But all good things must come to an end and popular CMS, Umbraco 7 is well over a decade old. It will be unsupported before the end of 2023, and open-source Drupal 7 will reach its own End of Life in January 2025 – according to their very, very last extension of support and updates! Sticking with something old and increasingly unsupported is likely to cause problems for your site and any you work with. So, it's time to move to version 8 of these platforms!
Your CMS is like your bike, car or WiFi – it sits in the background, it's a backbone you rely on and it just has to work faultlessly day in, day out. It has to stay up to date for loads of reasons, the biggest ones being compatibility and security. An unsupported CMS may be incompatible with newer versions which can cause glitches. At a basic level, glitchy user experience (UX) could drive potential customers and partners away from your website, never to return. If your CMS makes your UX clunky on a partner website, then both the customer and your partner will be unhappy – and may not even tell you before it's too late.
What does 'unsupported' or 'End of Life' mean?
In essence: no more security updates beyond a defined point in the future. So, if your ageing CMS turned out to cause security or virus issues on your site – or, God forbid, a partner website – you could face extra costs or even a reputation hit. For anyone operating in a strongly regulated environment, an unsupported CMS could render you uncompliant, so it's really no trivial matter.
Leave nostalgia for your down time – to save your website uptime!
On a recent trip I went rather reluctantly to the Berlin Computer Games Museum and enjoyed it much more than I expected to. Playing original Pong, Donkey Kong and everything in between was a bit emotional, not least because they were in very realistic replica arcades and bedrooms from the 'old' days. But although it got me misty eyed for the past, I didn't for a second want to live there – it made me realise how much we've moved on and the quantum leaps in UX that we've seen since. It's these odd love affairs with old tech that make us human, and ultimately are part of who we are – a patchwork of new and old, lived experiences and aesthetic sensibility. But please, don't let old age mess with your CMS!
Take a deeper look at some of the crucial considerations we've covered when it comes to CMS and End of Life or, if you want another dose of nostalgia, take a look at some key social media tips - ten years later. In the meantime, don't delay, if you're ready to make moves to secure the future of your website, give us a call.
---
You may be interested in